List of companies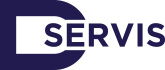 Dservis, UAB
Ateities pl. 32B, 52164 Kaunas

(+370) 64023231
www.dservis.lt
Email
Įmonės kontaktai
Director
Egidijus Juknelis
Autoservisas (8 640) 23231
Prekyba sunkvežimiais (8 640) 23230
Prekyba detalėmis (8 656) 03008, (8 37) 210361
Bank account
LT77 4010 0425 0123 2460
Work hours
Ketvirtadienis
8.00-21.00
Apie Dservis, UAB
UAB Dservis is a freight vehicle repair (Auto Service) company. We specialize in all kinds of freight vehicles: truck units, autotransporter trailers, and
lorries. Our qualified specialists have many years of experience in all areas relevant to carriers. Freight transportation, repair of autotransporters, supply of parts, and sales of heavy vehicles: these are the areas that our foremost specialists have worked in for over 10 years.br />
We have personally encountered and dealt with various possible problems experienced by carriers, therefore, we will always provide the best and the fastest solutions to problems at favourable conditions and prices.

more...
Search words
trucks
,
of trucks
,
of semi-trailers
,
trailers
,
autotrucks
,
used
,
original
,
trucks
,
CONTITECH
,
WABCO, FEBI, PAGID, Rockinger, SACHS, HELLA, Ringfeder, oil, sales of used cars, of trucks, truck parts, repair of cargo automobiles
more...
Photos