Skuba, UAB
V. A. Graičiūno g. 36 (Paneriai), 02241 Vilnius
(+370) 52553460
www.skuba.lt
Work hours
I-V 8.00-22.00, VI-VII 8.00-17.00
Administracija +370 5 2 553460
Automobilių pardavimas +370 5 2553494
Atsarginės dalys +370 5 2553484
Legal information
Bank account
LT22 7300 0100 0001 2561
Search words
garage
,
chassis repair
,
transmission repair
,
engine repairs
,
repair of wheels
,
electrical installment repair
,
gearbox repair
,
brake system repairs, engine diagnostics, replacement of oils, exhaust repairs, damper mounting, montage of tires, balancing, wheels geometry, clutch replacement, control of lights, cooling system repairs, replacement of automobile glasses, exhaust repairs, diesel fuel systems repair, computerized engine diagnostics, conditioner refill, suspension repairs, repair of gearboxes, injection repair, toe-out, repair of wheels, brake system repairs, engine repairs, chassis and transmission repair, parts for lorries, freight transport parts, transport parts, semi-trailer parts, trailer parts, truck parts, bus/coach parts, engines parts, breaking parts, compressors, suspension parts, chassis parts, car body parts, fuel systems, MB, MAN, VOLVO, SCANIA, DAF, IVECO, injectors, glands, clutch discs, WABCO, repair of turbines, sales of turbines, check-up, used cars, fuel systems, semitrailers, trailers, tachographs verification, sales of used cars
more...
Additional Information
Serviso partneriai: V. Rimkaus MOBILIS Taikos pr. 116c, Kaunas, Parduotuvė: +370 37 407007, +370 612 54934, www. mobilistrucks.ltTurbinų remontas, tachnografų patikra ir remontas. Sanitarinis plovimas. Sunkvežimių plovimas.
TradeMarks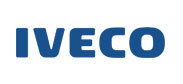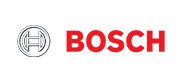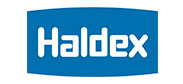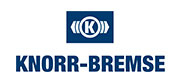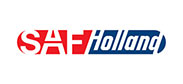 Affiliates
Show map
Skuba, UAB
V. A. Graičiūno g. 36 (Paneriai), 02241 Vilnius, phone: (+370) 52553460
Nergita, UAB
Kalniškės g. 2B, 62175 Alytus, phone: (+370) 31533810
Kauno Skuba, UAB
V. Krėvės pr. 116 (Petrašiūnai), 50313 Kaunas, phone: (+370) 37457563
Klaipėdos skuba, UAB
Pramonės g. 3, 94102 Klaipėda, phone: (+370) 46492277
Kauno skuba, UAB, Kėdainių filialas
Juodkiškio g. 48, 57223 Kėdainiai, phone: (+370) 34744197
Marijampolės skuba, UAB
Vasaros g. 19, 68114 Marijampolė, phone: (+370) 34368046
Šiaulių skuba, UAB, Mažeikių filialas
Gamyklos g. 28, 89104 Mažeikiai, phone: (+370) 44355023
Panevėžio skuba, UAB
J. Janonio g. 1, 35101 Panevėžys, phone: (+370) 45512056
Kauno skuba, UAB, Tauragės filialas
Dariaus ir Girėno g. 134, 72194 Tauragė, phone: (+370) 44654923
Šiaulių skuba, UAB, Telšių filialas
Mažeikių g. 17, 87101 Telšiai, phone: (+370) 44469197
Utenos skuba, UAB
J. Basanavičiaus g. 122, 28214 Utena, phone: (+370) 38961469
Skuba, UAB, servisas
V. A. Graičiūno g. 36 (Paneriai), 02241 Vilnius, phone: (+370) 52553474
Best Trucks
Lentvario g. 7 (Paneriai), 02241 Vilnius, phone: (+370) 52685007
Šiaulių skuba, UAB
Išradėjų g. 8, 78148 Šiauliai, phone: (+370) 41504085
Photos